Thursday, May 31, 6pm
/Archive Digital, #200 – 97 E 2nd Ave
Enter from the alley behind Steel Toad Brewery
Vancouver, BC
---
The Art Of The Side Hustle:
The Path From Passion Project To Profit

Join Sami Christianson at Creative Pulse on Thursday, May 31.
How do you turn a creative passion project into a lucrative career?
Sami Christianson was fascinated with calligraphy. So she decided to teach herself by lettering irreverent quotes and sharing them on Instagram.
One year later her personal project landed her a book deal and several commissions.
On May 31, Sami will share the mistakes and principles she's learned while turning a passion project into a profitable career.
Commercial creatives of all disciplines can attend this Talk + Social to discover:
How to consistently make time for a personal work while juggling a busy schedule
When and how to share your early work
Sami's secret to finding paying clients and opportunities, faster
Join us at /Archive Digital (behind the former Steel Toad Brewery) for tasty beverages and pizza—and discover how to turn your side hustle into something more.
Signed copies of Please Don't Do Coke In The Bathroom will be available after Sami's talk (limited availability).
---
Sami Christianson – Senior Graphic Designer at Toolbox Design, Author of Please Don't Do Coke In The Bathroom
Sami Christianson has a soft demeanor—and a damn dirty sense of humour. In 2009, she graduated from the IDEA program from Capilano University in Vancouver, Canada, with a diploma in graphic design and illustration. Since then, she's been obsessed with traditional calligraphy and blackletter. To teach herself how to draw beautiful letters, Sami started an Instagram account called @prettybadwords. She hones her lettering skills every day by writing funny, often offensive thoughts in gorgeous, ornate lettering and calligraphy. She's currently working full time as a Senior Designer at Toolbox Design, freelances for multiple clients on the side, and is the newly published author of "Please Don't do Coke in the Bathroom – A lettering book for adults". She's also doing a lot of internal work to overcome her crippling fear of peacocks and geese (those bitches best chill). Sami does not advocate coke use, especially in her bathroom.
---
May 31, 2018
6:00pm: Doors open
6:30pm: Intros + Housekeeping
6:45pm: Talk
7:35pm: Q+A, drinks, social
Space is limited; register now.

---
Organized by Creative Pulse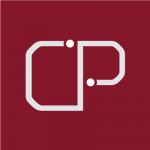 Creative Pulse is a volunteer-driven organization that provides unpretentious events for Vancouver's commercial creatives.
Grab a drink with like-minded professionals, get inspired and find new collaborators!
Sponsored by /Archive Digital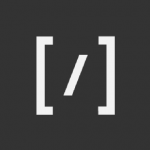 /Archive Digital transforms traditional businesses into high-performing digital leaders.