Wednesday, Apr 27, 6:00pm
BrainStation, 1110 Hamilton St #410
Vancouver, BC
---
It doesn't matter how talented you are, or how hard you work—if you don't know how to effectively talk about what you do, you're going to get ignored.
Imagine this: you meet your dream client. They tell you they're expecting an important call and you could have less than 90 seconds to make an impression.
How do you share your story?
Nurturing the Narrative: You, Your Work, Your Clients
On Apr 27th Johnathon Vaughn Strebly will show you a framework for speaking about your work so that people give a damn.
Johnathon's approach is simple, flexible, and delivers results. You can customize it to:
Inspire collaborators
Kick ass in job interviews
Impress your dream client in a portfolio presentation
Join us at BrainStation for a tasty beverage and leave with a formula for talking about your work honestly and effectively.
---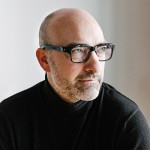 Johnathon Vaughn Strebly – Founder and Director at The Notice Group; President of GDC BC
As principal and design director, mentor, educator, and advocate for creativity, Johnathon Vaughn has accumulated decades of experience and involvement in the applied arts. Johnathon is a past president of CAPIC Vancouver (Canadian Association of Professional Image Creators), VP Business Practices CAPIC National, and currently sits as President of the vibrant GDC BC Executive (The Society of the Graphic Designers of Canada) and is the Ethics Committee Chair for GDC National. He is a founding committee member of CreativeMornings Vancouver and Interesting Vancouver. As a contributing educator and coordinator to local design institutions, Johnathon has developed, implemented, and shared his expertise within curriculum design, advisory committees, and programming for a number of design education institutions. Recently, Johnathon mentored seven innovative tech startups at INCubes Toronto on branding and identity.
---
Apr 27, 2016
6:00pm Doors open
6:15pm Intros + warm-up 6:30 pm: Group breakout sessions + 1-on-1's
7:25pm Regroup, Q+A, drinks
Space is limited; register now.
---
Organized by Creative Pulse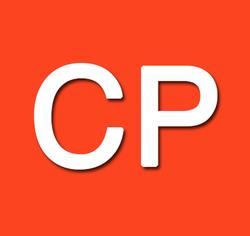 Creative Pulse is a volunteer-driven organization that provides unpretentious events for Vancouver's commercial creatives.
Grab a drink with like-minded professionals, get inspired and find new collaborators!
Venue Sponsor
Refreshment Sponsor