Thursday, Mar 28, 6pm
Elevator Strategy, 16 E 6th Ave
Vancouver, BC
---
The Shifting Ethics of Digital Marketing
Join Jake Surrey at Creative Pulse on Thursday, Mar 28th
Our work as commercial creatives and marketers is to influence behaviour. But how should we react when our work is at odds with our ethics?
As Head of Digital at Fountain Partnership, Jake Surrey has worked with clients like Porsche, Casio, and Google.
During his career as an international marketer, Jake has encountered moral dilemmas which have forced him to examine the ethical implications of his work.
On March 28, Jake will lead a conversation on how commercial creatives and marketers can better incorporate ethics into our work.
Freelancers, agency creatives, and industry leaders can attend this Talk + Social to discover:
How to evaluate ethics vs effectiveness in the ever-evolving digital landscape,
Why automation and algorithms make it increasingly important for professionals to take responsibility,
Ways to leverage technology for good.
Join us at Elevator Strategy for tasty beverages and pizza — and discover how you can hold on to your moral compass while doing your best work.
Jake Surrey | Head of Digital at Fountain Partnership
Jake is Head of Digital – North America for Fountain Partnership, a specialist digital marketing agency headquartered in the UK. They have a team of more than 40 and in 2017 were named by Google as the Best Agency at Growing Businesses Online – globally.
Jake has more than 10 years of marketing experience both in the UK and Canada, working with clients ranging from local business through to high-growth startups and blue chip brands like BP, Amazon and Porsche. He is passionate about dispelling the myth that digital marketing is akin to black magic and educating businesses about how they can use the internet more effectively without annoying everyone.
---
MAR 28, 2019
6:00pm: Doors open
6:30pm: Intros + housekeeping
6:45pm: Jake's talk
7:35pm: Q+A, drinks, social
Space is limited; register now.
---
Organized by Creative Pulse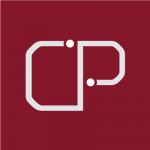 Creative Pulse is a volunteer-driven organization that provides unpretentious events for Vancouver's commercial creatives.
Grab a drink with like-minded professionals, get inspired and find new collaborators!
Sponsored by Elevator Strategy
Elevator Strategy is a full service, purpose-driven, Vancouver-based communications agency.