Thursday, Jul 27, 6pm
/Archive Digital, #200 – 97 E 2nd Ave
Enter from the alley behind Steel Toad Brewery
Vancouver, BC
---
As creatives our ideas have the power to change the world.
But how do you shift from making work that makes a fleeting impression – to projects that have a lasting impact on organizations and cultures?
How To Design Brands That Last
Join Ben Hulse and Greg Durrell at Creative Pulse on Thursday, Jul 27th.
Designing brands for complex and growing organizations is difficult — but it also offers remarkable opportunities.
On July 27th, Hulse & Durrell will talk about creating brand systems for some of the most strangely complex sports brands in the world. This includes century-old organizations like the Canadian Olympic Committee and several National Sport Organizations.
Ben and Greg will share their outlook on design as they will walk through a complicated rebranding process from top to bottom. They'll discuss why they never start the design process by designing — and why objectives are painfully important.
Designers, entrepreneurs, marketers and sports-fans can attend this event to get insight into:
How to turn organizational complexity into brand value

How to communicate the value of brand design through concrete experiences

How to get diverse stakeholders on the same page
Join us at /Archive Digital (behind Steel Toad Brewery) for tasty beverages and pizza—and discover how to create work that makes a lasting impact.
---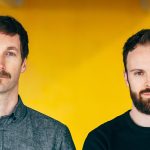 Ben Hulse and Greg Durrell – Partners at Hulse & Durrell
Hulse & Durrell is a Vancouver-based design firm that develops brands, products and films for ambitious organizations that want to make a lasting impact. From tech startups to the Olympic Games, they solve complex challenges with solutions that feel deceptively simple. They design brands that last.
Partners Ben Hulse and Greg Durrell began working together in 2007 on the Vancouver 2010 Olympic & Paralympic Games design team, and went on to lead an award-winning, comprehensive rebrand of the Canadian Olympic Team in 2011.
They have provided design leadership for several International Olympic Committee initiatives, from digital channels to global licensing programs. Most recently, they have reinvented several Canadian sports federations.
In addition to Olympic design and branding, Hulse & Durrell have directed documentary films, led startup teams, toured in rock bands, and consulted for some of the biggest names in tech, telecom, and broadcast.
---
Jul 27, 2017
6:00pm: Doors open
6:30pm: Intros + Housekeeping
6:45pm: Ben and Greg's Talk + Workshop
7:35pm: Regroup, Q+A, drinks
Space is limited; register now.

---
Organized by Creative Pulse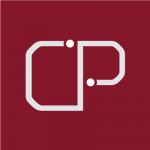 Creative Pulse is a volunteer-driven organization that provides unpretentious events for Vancouver's commercial creatives.
Grab a drink with like-minded professionals, get inspired and find new collaborators!
Venue & Refreshments by /Archive Digital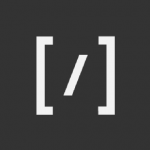 /Archive Digital transforms traditional businesses into high-performing digital leaders.