Thursday, May 25, 6pm
/Archive Digital, #200 – 97 E 2nd Ave
Enter from the alley behind Steel Toad Brewery
Vancouver, BC
---
How Your Greatest F*ck Ups Can Improve Your Future
Join Creative Pulse on Thursday, May 25th.
As creatives, we spend our careers wading through murky water. We do what we can do create fail-safe systems—but we never really know if when we're going to stumble into a breakthrough or a royal screwup. Eventually, failure comes calling.
On May 25th, Creative Pulse will help you facilitate a personal post-mortem on your biggest failure. Learn from your peers and local industry veterans brave enough to share the most embarrassing moments of their careers.
Creatives of all backgrounds can attend to discover:
Damage control maneuvers to turn your next project disaster into a new opportunity (or minimize repercussions)
How your failures shape your future
A framework for analyzing your own f*ck ups productively
Join us at /Archive Digital (behind Steel Toad Brewery) for tasty beverages, pizza and a rare discussion about failure.
---
May 25, 2017
6:00pm: Doors open
6:30pm: Intros + Housekeeping
6:45pm: F*ck Up Forum
7:35pm: Regroup, Q+A, drinks
Space is limited; register now.

---
Organized by Creative Pulse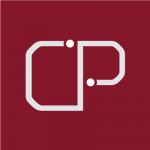 Creative Pulse is a volunteer-driven organization that provides unpretentious events for Vancouver's commercial creatives.
Grab a drink with like-minded professionals, get inspired and find new collaborators!
Venue & Refreshments by /Archive Digital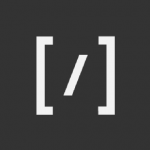 /Archive Digital transforms traditional businesses into high-performing digital leaders.