Thursday, Nov 30, 6pm
/Archive Digital, #200 – 97 E 2nd Ave
Enter from the alley behind Steel Toad Brewery
Vancouver, BC
---
Crafting Process
How To Share A Creative Process (And Impress Your Ideal Clients)
Join Peter Komierowski at Creative Pulse on Thursday, Nov 30th.
How can creatives fully demonstrate value of their work…if clients only see the end results?
Over the past ten years, designer Peter Komierowski has worked with clients like The Huffington Post, NBA, Telus, and YouTube.
But it wasn't until he started sharing his process that he noticed a change in the way his clients viewed his work.
Creatives from any background can attend this Talk + Social to discover:
How project stories increase your value
A repeatable framework for showcasing processes to clients
How to use visualized workflows to differentiate yourself
Join us at /Archive Digital (behind Steel Toad Brewery) for tasty beverages and pizza—and unlock the hidden power in your creative process.
---

Peter Komierowski – Lead Experience Designer at Turtle Design
Peter Komierowski is a visual designer. He specializes in illustration, branding & identity design, and interface design. He believes that design is a process, and that through research and exploration, the right solution will present itself. Peter has been working with startups & tech companies for the past 10 years and is passionate about educating on creativity and design.
---
Nov 30, 2017
6:00pm: Doors open
6:30pm: Intros + housekeeping
6:45pm: Peter's talk
7:35pm: Q+A, drinks, social
Space is limited; register now.

---
Organized by Creative Pulse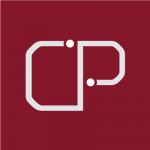 Creative Pulse is a volunteer-driven organization that provides unpretentious events for Vancouver's commercial creatives.
Grab a drink with like-minded professionals, get inspired and find new collaborators!
Venue & Refreshments by /Archive Digital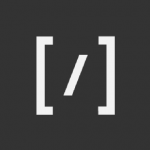 /Archive Digital transforms traditional businesses into high-performing digital leaders.