Thursday, Aug 30, 6pm
/Archive Digital, #200 – 97 E 2nd Ave
Enter from the alley behind Brewhall (formerly Steel Toad Brewery)
Vancouver, BC
---
Design Stories:
How To Get Clients & Collaborators To Value Your Expertise
Join Nancy Wu at Creative Pulse on Thursday, Aug 30th
Do you feel like a plastic bag?

Your clients think you are moderately useful — but not valuable. Your work is needed — but you are replaceable.
So you drift through your career, wishing people would value your unique talents and expertise. 
Nancy Wu has been a designer for over 25 years.
But it wasn't until she became a freelancer that she has discovered three key communication strategies that aren't being taught in design schools.
These strategies have helped Nancy win a spot in the Communication Arts Design Annual. More importantly, they've helped her create repeat relationships with clients who trust her and promote her work.
On Aug 30, Nancy will share the strategies she discovered so far on her personal journey as a designer.
Freelancers, agency creatives, and account managers can attend this Talk + Social to discover:
   The reciprocal effect of genuinely caring about the client

   How to understand objectives early and use them to evaluate decisions

   How storytelling can be used to create buy-in
Join us at /Archive Digital (behind Brewhall) for tasty beverages and pizza—and discover a better way to get your clients and collaborators to value your expertise.
---
Nancy Wu – Senior Graphic Designer & Art Director at Nancy Wu Design

Nancy is a seasoned creative designer who has worked with various design firms and agencies in Vancouver, BC for over 25 years. She brings ideas to life with powerful creative and effective solutions in logo design, brand identity development, web/print communications & packaging design.
She is a passionate creative designer and storyteller. Nancy has worked with clients like Rethink, Karacters Design, and DDB Canada. Nancy believes in the power and value of telling true stories.
---
Aug 30, 2018
6:00pm: Doors open
6:30pm: Intros + housekeeping
6:45pm: Nancy's talk
7:35pm: Q+A, drinks, social
Space is limited; register now.

---
Organized by Creative Pulse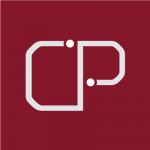 Creative Pulse is a volunteer-driven organization that provides unpretentious events for Vancouver's commercial creatives.
Grab a drink with like-minded professionals, get inspired and find new collaborators!
Sponsored by /Archive Digital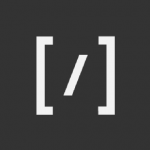 /Archive Digital transforms traditional businesses into high-performing digital leaders.