Thursday, Oct 26, 6pm
/Archive Digital, #200 – 97 E 2nd Ave
Enter from the alley behind Steel Toad Brewery
Vancouver, BC
---
Freelancing For Agencies:
How To Become A Successful Agency Sub-Contractor And Connector
Join Mark Fromson at Creative Pulse on Thursday, Oct 26th.
How do you become the go-to freelancer that agencies call on?
For 2 decades Mark Fromson has sub-contracted for award winning agencies while enjoying the many perks of freelance life (read: traveling and surfing a lot). He'll share his methods for winning agency contracts consistently in the face of increasing competition.
Creatives can attend this event to discover:
The five main types of freelancing (and the pros and cons of each)
Mark's four-step approach to getting your first freelance agency project
The underestimated power of karma
Join us at /Archive Digital (behind Steel Toad Brewery) for tasty beverages and pizza—and discover what it takes to thrive as an agency freelancer.
---

Mark Fromson – CEO / Co-Founder of Third Person Digital, LocalSolo.com and a contract Digital Project Manager and UX Architect
Mark is a startup founder, a boutique digital agency owner and a top agency freelancer with 20 years experience. He has sub-contracted with 14 digital agencies in the US and Canada on projects for Starbucks, Sony, Nike, Adobe, Microsoft, Disney, Time Warner and CBS, among hundreds of other clients.
A proponent of the freelance lifestyle, Mark has visited 47 countries and surfed in 17. He is a former member of the Canadian national diving team, professional high diver, trapeze artist and international diving judge. He's also funded and personally helped build a school house in the Maasai Mara, Kenya.
---
Oct 26, 2017
6:00pm: Doors open
6:30pm: Intros + housekeeping
6:45pm: Mark Fromson's talk
7:35pm: Q+A, drinks
Space is limited; register now.

---
Organized by Creative Pulse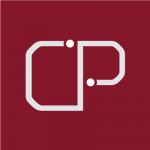 Creative Pulse is a volunteer-driven organization that provides unpretentious events for Vancouver's commercial creatives.
Grab a drink with like-minded professionals, get inspired and find new collaborators!
Venue & Refreshments by /Archive Digital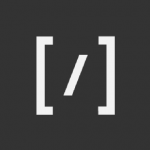 /Archive Digital transforms traditional businesses into high-performing digital leaders.