Thursday Nov 29th, 6pm
Elevator Strategy, 16 E 6th Ave
Vancouver, BC
---
Lead by Design: Gaining the Confidence to Inspire & Influence Creative Minds
Join Johnathon Vaughn Strebly at Creative Pulse on Thursday, Nov 29
How do you go from being a passionate creative practitioner—to becoming a recognized leader in your industry or company?
Johnathon Vaughn Strebly is a leader and an advocate for creatives in Vancouver and around the world. His titles include Director of Creative Services at HCMA, President Elect of the International Council of Design, and the Past President of The Graphic Designers of Canada—to name a few.
But early in his career, Johnathon struggled to make the impact he felt he was capable of. When he stopped trying to make a dollar and started trying to make a difference, everything shifted.
Johnathon realized that he wanted to maximize his impact on any creative initiative, he had to start asking for help from the right people. This allowed him to discover tried-and-tested strategies for acquiring the skills and confidence needed to inspire clients, peers, and stakeholders.
On Nov 29, Johnathon will share some of the strategies that have helped him in his career.
Creative professionals and agency leaders can attend this Talk + Social to discover:
How to set and achieve audacious milestones (even when you don't feel ready)
A cautionary tale from Ancient Greece that will flip your perspective on leadership
Johnathon's unique approach to long-term career planning in a rapidly changing industry
Join us at Elevator Strategy for tasty beverages and pizza—and discover your path to becoming a recognized creative leader.
Johnathon Vaughn Strebly – Director of Creative Services for HCMA Architecture + Design
As a design director, mentor, and advocate for creativity, Johnathon provides environments where innovative thinking is encouraged. Johnathon brings decades of experience and involvement in the applied arts, encouraging growth and change in creative industries. As Director of Creative Services for HCMA Architecture +Design, he both challenges and contributes to the contemporary fabric of design today, and tomorrow.
Johnathon founded the brand strategy and communications agency The Notice Group in 2000 and is currently President-Elect of ico-D (International Council of Design), past president of the GDC (Graphic Designers of Canada), previous GDC National Ethics Chair, and past president of CAPIC Vancouver (Canadian Association of Professional Image Creators). He is also a founding committee member of CreativeMornings Vancouver and Interesting Vancouver.
---
NOV 29, 2018
6:00pm: Doors open
6:30pm: Intros + housekeeping
6:45pm: Johnathon's talk
7:35pm: Q+A, drinks, social
Space is limited; register now.
---
Organized by Creative Pulse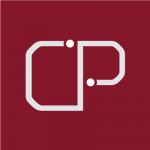 Creative Pulse is a volunteer-driven organization that provides unpretentious events for Vancouver's commercial creatives.
Grab a drink with like-minded professionals, get inspired and find new collaborators!
Sponsored by Elevator Strategy
Elevator Strategy is a full service, purpose-driven, Vancouver-based communications agency.
Sponsored by Hexonet
Hexonet is your domain technology provider when you're looking for a wide variety of domains through a single, fast and reliable source.