Thursday January 17th 2019, 1:00pm
WeWork, 333 Seymour St. (near Waterfront Station) Vancouver, BC V6B 5A6
Do you feel "stuck" when you work alone?
Is working at home too distracting, unproductive, or non-collaborative?
Sometimes, all it takes is to get out of your everyday working space to really tap into your most ingenious work. Take advantage of our first coworking event for creatives and work at the beautiful WeWork space in the Downtown Waterfront area.
Bring what you need to work. Attendees will benefit from peer support in-between focused work sessions.

You should sign up, if…
You want a dedicated, structured space to focus on your most important project.
You're looking to receive feedback and share inspiration with other creatives.
You wish you had access to a casual work space with like-minded creatives — complete with coffee, wifi, and beer. 😉
January 17th, 2019
1:00pm: Introductions
1:10pm: Coworking
4:00pm: Social
Only 15 spaces available; register now.
---
Organized by Creative Pulse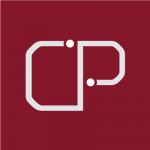 Creative Pulse is a volunteer-driven organization that provides unpretentious events for Vancouver's commercial creatives.
Grab a drink with like-minded professionals, get inspired and find new collaborators!

Sponsored by WeWork
WeWork is a community of shared offices, fostering environments that spark productivity, innovation, and connection.